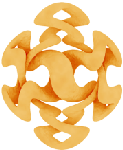 Controversial 'Buddhist' Teachers & Groups
"When teachers break the precepts,
behaving in ways that are clearly damaging to themselves and others,
students must face the situation,
even though this can be challenging, criticize openly, that's the only way."
His Holiness the Dalai Lama
Having thought long and hard about making this page or not, I decided to go ahead to avoid people getting into trouble with questionable teachers and organizations who claim to be Buddhist, but whose motivation is questioned. For obvious reasons, this page itself is controversial, as people who are involved with such teachers or groups will usually deny the controversy or even claim not to be aware of it.
From shimanoarchive.com:
On March 16-19, 1993, a meeting was held in Dharamsala, India, between His Holiness The Fourteenth Dalai Lama and a group of twenty-two Western dharma teachers from the major Buddhist traditions in Europe and America. Also present were the Tibetan lamas Drikung Chetsang Rinpoche, Pachen Otrul Rinpoche, and Amchok Rinpoche. The aim of the meeting was to discuss openly a wide range of issues concerning the transmission of Budhadharma to Western lands.

The following statement ensued from the meeting:
"Each student must be encouraged to take responsible measures to confront teachers with unethical aspects of their conduct. If the teacher shows no sign of reform, students should not hesitate to publicize any unethical behavior of which there is irrefutable evidence. This should be done irrespective of other beneficial aspects of his or her work and of one's spiritual commitment to that teacher. It should also be made clear in any publicity that such conduct is not in conformity with Buddhist teachings. No matter what level of spiritual attainment a teacher has, or claims to have, reached, no person can stand above the norms of ethical conduct."
Signed:
Fred von Allmen, Brendan Lee Kennedy, Ven. Ajahn Amaro, Bodhin Kjolhede Sensei, Jack Kornfield, Martine Batchelor, Dharmachari Kulananda, Stephen Batchelor, Jakusho Bill Kwong Roshi, Alex Berzin, Lama Namgyal (Daniel Boschero), Ven. Thubten Chodron (Cherry Greene), Ven. Tenzin Palmo, Lama Drupgyu Crony Chapman), Ven. Thubten Pende (James Dougherty), Lopon Claude aEsnee, Lama Surya Das (Jeffrey Miller), Edie Irwin, Robert Thurman, Junpo Sensei (Denis Kelly), Sylvia Wetzel.

Similarly, Zen teachers issued an open letter confronting abuse early 2015 to make a clear stance against abuse of power by Buddhist teachers
The list below is my own personal list of teachers and groups of which I know that serious questions have been raised. I do not intend to play policeman or judge, and I cannot verify if all these claims are true. I merely hope to warn innocent newcomers about potential problems and controversy. The teachers and groups below are not all criminals or necessarily involved in distorting Buddhism, but serious complaints have been made about their conduct and/or distortion of the teachings of the Buddha.
Especially in China and Taiwan, and teachers from there, I would recommend serious caution when people are called "Living Buddhas". Such kind of title pretty much goes against all Buddhist ideas of modesty. Also when teachers promote practices for wealth and fame, or even promise 'instant enlightenment', it may be good to start asking some serious questions about the main purpose of their own 'Buddhist' practice. See also this article of the Global Times.
If you are aware of any currently active teacher or group that is controversial, but not on below list, please help other people and .
For the rest, please remain aware of the dangers of cults or abusive teachers, and take responsibility for your own life. Especially in Tibetan Buddhism, reliance on a personal teacher is seen as essential for spiritual progress, so better make really, really sure that you chose a genuine master; the more impressive the titles, the more critical one should investigate...
Useful information in English:
Useful information in other languages
Teacher

Group/
organization

Problems reported

Shoko Asahara
Aum Shinrikyo
Group responsible for the 1995 sarin gas attack in the Tokyo subway. Asahara also claimed to be the Christ. Probably needless to say this is an insane & dangerous group
Alon Bagwan Rinpoche
See Dharmaling forum

Dogo Barry Graham /
Dogo Graham Sensei


The Sitting Frog
Zen Center, City Cave Zen
Serious questions about not only his references and qualifications as Dharma teacher, but also serious allegations of sexual misconduct and emotional abuse of women, see The Graham Scam and for a quick overview at Smilin Buddha Cabaret
Ram Bahadur Bomjan (or Bomjon), a.k.a. the Buddha Boy, Palden Dorje,  Maitriya Guru Maha Sambodhi, Dharma Sangha
Bomjon became internationally known because of his seemingly endless meditation in Halhoria Forest in Nepal 2005. He has now built a strong following in Nepal and influential following abroad. However, several reports have appeared in the media on acts of corruption, violence, torture and abduction by this person who believes himself to be Maitreya Buddha (yes, another one, see under Maitreya below). This report by a victim of him gives an overview of the reported problems.

Dorje Chang Buddha III /
Wan Ko Yee /
Wan Ko Yeshe Norbu

A 'Buddha' without history, flooding the internet with self-referring messages of his coming, using all the possible titles he can find.... 'Highest Buddha', 'Supreme leader of Buddhism', on and on. This makes me quite suspicious, but please check it out yourself. Google's translation of this page is miserable, but I think it denies the point that the Karmapa is supposed to have recognized 'Dorje Chang Buddha' karmapaweb.blogspot.nl/2008/09/blog-post.html. See also www.pasadenastarnews.com and laist.com
Lama Choedak Rinpoche (Canberra Australia)
Sakya Losal Choe Dzong
Serious allegations of sexual misconduct with his students, see this interview in Non-duality Magazine, and this article on the Buddhist Channel
Lama Kelsang Chöpel
/Gerhard Mattioli
Serious allegatios of sexual abuse, including drugging women can be found at openboeddhisme.nl
Andrew Cohen
Impersonal Enlightenment Fellowship
See his page on Wikipedia for some controversy links and writings. Cohen creates his own type of 'Buddhism'.
Ikeda Daisaku
Soka Gakkai
Website by 'victims'. Especially critique on Ikeda Daisaku
Lama Ganchen Rinpoche
Strong supporter of Shugden, not member of NKT (see below), but apparently rejects the views of His Holiness the Dalai Lama, just Google for shugden... These articles on Reuters expose the fact that China and Ganchen play a major role in the Dalai Lama protests for obvious political reasons. Besides this, there are reports of totally improper sexual behavior towards a nun, possibly more then one.
'Geshe' Kelsang Gyatso
New Kadampa Tradition (NKT)
Many centers and groups world-wide
Shugden controversy, rejection of views of His Holiness the Dalai Lama, unauthorized use of the Geshe title, expelled from own monastery, self-invented ordination of monks and nuns, claims of sexual abuse by ordained members high in the organization etc. Just Google for shugden... or a website of its critics and academic research. They have a team that constantly re-writes Wikipedia to erase any critical comments. These articles on Reuters finally expose the fact that China plays a major role in the Dalai Lama protests for obvious political reasons.
Gurudas Sunyatananda
aka 'semi-retired archbishop of the autocephalic Eastern Catholic Church'
aka Khenpo
aka Dharmacharya
aka Servant-Father Francis-Maria of the Immaculata
Contemplative Order of Compassion

Dharma-teacher, but also archbishop of the autocephalic Eastern Catholic Church , which according to their own website, does not believe in the pope as head of the Catholic church, follows Tibetan Buddhism and he denounces the Dalai Lama (because of his understanding of the Shugden controversy) in a published book.

Jhanananda
(Jeffrey S. Brooks)
Great Western
Vehicle
Self-ordained monk??? According to his own About me, modesty is not one of his qualities. Whatever he is, it does not even appear to be Buddhist to me. This person cannot be a genuine Buddhist monk; probably even less a Buddhist teacher.
Lama Jigme Gyatso
See Dharmaling forum - possibly a fraud begging for money
Lama Jinpa
(Asa Herschoff)

School of Tibetan Healing Chod
Allegations on not being qualified to give transmissions by his own teacher, see e.g. the CEI forum and the Varjacakra website.
Jin Pu Ti, Jin Bodhi
Bodhi Meditation
See the 'responses' part of this web-page of Daily enlightenment
Jetsunma Ahkon Lhamo,
(Alyce Louise Zeoli)
Quite some controversy over this 'first western woman to be recognized as a Tulku' can even be found at Wikipedia - the controversial stuff has been carefully edited out of the page since 2010, so pls. refer to versions from 2009 to see info on restraining orders etc. It is not quite clear to me if the accusations are genuine or just part of a personal feud.
Lin Yun
Black Tantric Buddhism
Apparently he admits himself that he is an imposter (see this page). Many signs of this being a cult are being reported.
Maha Vajra,
Francois Lepine
Sukhi Devi's temple / mahavajra.com
Another person calling himself enlightened... Received some unconfirmed messages of him producing his own version of Buddhism, and being a fraud. His 'projects' like Super Soldier, Force Combat and Mystic Knight appear to confirm his questionable reputation.
Maitreya
See a long list of 'wanna-be' Maitreyas at Sarlo's Guru Rating Service.
Should I say more?
Ken McLeod
Unfettered Mind
Accusations of sexual inappropriate behavior in more then one case, see this blog of a victim
Lama Christie McNally
Diamond Mountain University
Student and ex-partner of Geshe Michael Roach (see below). Apart from her controversial relationship with a monk (Michael Roach), the way she presents herself is more then questionable, as is explained in Badkarmanews.blogspot.com
Rigdzin Namkha Rinpoche
Serious allegations on sexual misconduct with women, including Nepalese nuns. The allegations are not yet officially proven as victims refuse so far to come out in public.
Dennis Genpo Merzel
White Plum Asanga 
"Disrobed" as a Buddhist priest after admitting to sexual misconduct and resigned from the White Plum Asanga in February 2011. He still wants to continue teaching, but other Zen teachers requested him to stop teaching completely.
Dorin Genpo Osho
aka Hans Rudolf Döring

Bodaisan Shoboji
In total 7 cases of sexual abuse are under investigation, see this article (in German). At the time he seemed to live in the area of Augsburg. According to German Wikipedia he is convicted for over 7 years in prison.
Lama Norlha Rinpoche

Kagyu Thubten Chöling Monastery
Retired as abbot from Kagyu Thubten Chöling Monastery in 2017 after allegations of sexual misconduct. The monastery appears to have taken proper measures to avoid further abuse. See the mocd webpage for more info.
Ole Nydahl
Diamond Way Buddhism
Influential western teacher of Tibetan Buddhism, whose sexual behavior and opinions are frowned upon by quite a few Buddhists as 'politically incorrect' or worse, as can be seen at the Wikipedia article about him. At the Austrian ÖBR he is not welcome anymore for his racist, sexist and anti-Islamic utterings. He has also threatened with legal steps against people who report what he himself says. See more in this article in German.
Panchen Lama Gyaltsen Norbu
Fake head of Tibetan Buddhism, chosen by the (anti-religion!) Chinese government. The current Dalai Lama named Gedhun Choekyi Nyima on May 14, 1995 to be the true rebirth. The latter (genuine rebirth) vanished from public eye shortly after being recognised, aged six. (from Wikipedia)
Lama Norbu
aka Nurbu Lama, Longbu
Author of 'Love Sutra Lama' was convicted for sexual assault end of 2015. See this blog. He defends himself on this website. Difficult to figure out for me what is the complete truth in this unusual story.
Dorin Genpo Osho
aka Hans Rudolf Döring
Hakuin Zen Gemeinschaft
According to Augsburger Allgemeine, accused and partial admittance of sexual abuse of several children, see Augsburger Allgemeine link1, link2, link3, In total, 7 cases of abuse are now in court, see this article.
Domo Geshe Rinpoche,
aka Marjorie Wangchuk,
aka Tara Wangchuk,
aka Marjorie Tara Dadak
(Marjorie Quinn-Dadak)
White Conch
Dharma Center
Serious doubts about her being the rebirth of Geshe Domo and more, see this specific website, which undermines her most important claims.
Lu Jun Hong,
Lu Taizhang
Oriental Radio
Claims to be Guanyin Bodhisattva's manifestation in publicity materials, mixes Dharma teachings with his own inventions . See the 'responses' part of this web-page of Daily enlightenment. Also, see this from Major Buddhist associations in Malaysia, which contains e.g. "not the real teachings of the Buddha".

Lama Kunzang Dorje
aka Robert Spatz

Ogyen Kunzang Choling
Very disturbing allegations and actual conviction for sexual abuse, see this website, especially notice the slides at then end with some very disturbing quotes on what KD believes to be the correct behavior towards one's teacher. like never listening to other teachers: a clear red flag for cults.

Luis Kunga Choedak Riesgo

Serious allegations noted at: http://www.facebook.com/note.php?note_id=147681110732&id=673604575&ref=nf , or even worse, I saw a psychological evaluation that mentions "many serious psychological symptoms", a bad start for any teacher to say the least.
Rients Ritskes
zen.nl (Dutch)
His own teacher, Tsushimoto Roshi accuses him of teaching his own, self-invented teachings and unjustly using titles like zen-master, roshi sensei and dai-osho. Zen.nl is a commercial organisation which appears to earn a lot of money by 'educating' Zen teachers. See this Dutch blog. Zen.nl is a commercial organisation rather then religious or non-profit as one would expect.
Geshe Michael Roach
He apparently managed to 'qualify' as Geshe by paying donations to a monastery and receiving an honorary geshe-title. Since a few years, he makes outrageous claims of realizations. He also claims to be a monk, but has sexual relations and wears long hair; clear contradictions to the monks vows he has taken. His Dharma teachings appear to go way off in a similar way. See e.g. http://www.diamond-cutter.org and see this letter from His Holiness the Dalai Lama's office (scroll down the page a little).
Sangharakshita

Friends of the
World's Buddhist
Order (FWBO)
a.k.a. Triratna

See http://www.ex-cult.org/fwbo/fwbofiles.htm Most criticism appears directed towards the founder Sangharakshita and his sexual habits. The intentions of the FWBO itself are sometimes questioned as well, but appear generally not serious.
Joshu Sasaki
Former Abbot of Rinzai-ji
Serious allegations of fraud and seual misbehavior, see http://sasakiarchive.com/ and http://sweepingzen.com/tag/joshu-sasaki/
Sheng-yen Lu,
'Living Buddha Lian-shen' , Lu Sheng Yan
Not be confused with respected Zen Teacher, Ven. Sheng-Yen (or Chen-Yen)
True Buddha
School
(Zhen Fo Zhong)
See: http://www.buddhismaustralia.org/cults.htm or Wikipedia Shen-yen's extravagant claims of authority as a Buddhist master are questionable at best. He even gives Kalachakra initiations based on...who knows...
None of his followers so far have been able to explain to me how he has become a qualified Kalachakra master; please feel welcome to email me if you can.

Eido Shimano Roshi
aka Tai San
aka Muishitsu Eido Sotai Shimano, Roshi

Former abbot of Dai Bosatsu Zendo, New York, and
chairman of Zen Studies Society
Severe accusations of sexual harassment and more at shimanoarchive.com, see e.g. this article
Edward A. Penney
(Edo Shonin, aka - et al.)
and William Van Gordon

Pine Forest Sangha,
Tranquil Abiding,
Bodhayati,
Awake to Wisdom

More then dubious qualifications, see the Edward Penny Archive or EdoShoninArchive.com
Sogyal Rinpoche
Rigpa
Although the accuracy of Sogyal's teachings are generally not questioned, his outrageous behavior has caused quite a bit of controversy, as can be found even at Wikipedia *. There are reports claiming that not Sogyal Rinpoche, but Andrew Harvey wrote The Tibetan Book of Living and Dying. More on that here. Things appear to have gone gradually worse aslo, see this blog and this blog . See also this disturbing open letter from 12 of his senior students from 2017. And what about punching a nun in the stomach?
Suma Ching Hai
See: http://www.buddhismaustralia.org/cults.htm , the Rick Ross forum, or this critical article
Tara Drolkhar Rinpoche / Tara Tulku Drimed Drolkar /
Tara tulku
(Alenka Bone)
See Dharmaling forum
Tshong Tulku
(Pavel Hanč)
See Dharmaling discussion forum
Traktung Rinpoche
Flaming Jewel
Sangha
See: http://www3.telus.net/public/sarlo/Ynonice.htm#belowor http://approachingaro.org/hhdl Quite presumptuous claims, little or no proof? Relation with controversial Aro Ter. No major controversy reported though. Sorry, the links appear to change often and may be dead; whether this is a good or a bad sign, I don't know...
Brian Ruhe
Besides spreading half-truths and incorrect information about Buddhism, he mocks Buddhist traditions other then 'his own' Theravada tradition. This Canadian 'teacher' also appears to be a fan of Hitler and NAZIs, is and enemy to Jews in general and denies the holocaust. Other hobbies appear to be UFO's, alien abductions and conspiracies. Only his calls for donations are consistent... Recently received a report of sexual harrassment to make the list of someone with mental problems complete. Check the Brian Ruhe Show.
Tsem Tulku
Kechara, Malaysia
After years of denial, Tsem Tulku has admitted he practies or at least practiced Shugden. This practice is of course his own decision, but not being straightforward about his practice is controversial at best. In recently publicised teachings of around 2005 he vehemently declares he will never stop this practice. Around 2008 he apparently vowed he stopped, but still supported the website shugden.com. These articles on Reuters finally expose the fact that China plays a major role in the Dalai Lama protests by Shugden protesters for obvious political reasons.

Tulku Urgyen Tenpa /
William Cassidi
Not to be confused with Tibetan Tulku Urgyen

Some quite heavy accusations vented e.g. in this blog
Phra Dhammachayo / Dhammajayo /
Phrathepyanmahamuni
Wat Phra Dhammakaya/ Dhammakaya Foundation
See: http://www.buddhismaustralia.org/cults.htm, Wikipedia, Rick Ross, and Dhammawheel, it seems that the 'World Fellowship of Buddhist Youth in Thailand' has practically become part of the Dhammakaya organisation.
I Kuan Tao
(Tian Tao) /
Yi Guan Dao
See: http://www.buddhismaustralia.org/cults.htm
Ani Tenzin Kalsang a.k.a.
Carol Watt

Tengye Ling Tibetan Buddhist Temple
Very disturbing points listed in a blog that is unfortunately not accessible anymore, varying from physical and emotional abuse to misuse of funds and unfounded claims of titles and spiritual realizations etc.
Thich Thien Son
Pagode Path Hue 
Allegations of inappropriate sexual behavior, see http://blog.buddhistische-sekten.de/ . The 'Deutschen Buddhistischen Ordensgemeinschaft e.V.' expelled him as member in 2010 after receiving 5 different written statements of sexual abuse and abuses of power. Apparently, he also admitted sexual abuse of a 12 year old boy.
'Living Buddha' Dechan Jueren
aka Master Yu

Dari Rulai Temple, Puente, Ca, USA

Charges outrageous course fees, focuses on practices for wealth and success - especially his own. He appoints 'Vajracharya's' (tantric masters) after rediculously short trainings. In March 2011 charging £375 for (1 U$) masks supposedly against radiation sickness during the Japanese nuclear disaster after the tsunami!
Dr. Klaus Zernickow
a.k.a. Sotetsu Yuzen
First Zen Community of Berlin, Mumon kai
Accused of long-term, systematic abuse of their students, with allegations ranging from sexual predation to financial improprieties. See theZensite.com
* Please note that with this comment, my intention is to warn western women to not confuse/mix their spiritual practice with having sex with any spiritual teacher, even a famous person like Sogyal Rinpoche, without thinking twice. You can very easily end up in a difficult position. At the same time many people - including myself - find his Dharma teachings inspiring, and you will still find many of his quotes on this website for that reason only.
There are also some teachers and organizations that are being made suspect, but so far, my own limited research has shown them to be OK, here is a short list:
Teacher
Organization
Comments
Li Honqzhi
Falun Gong,
Falun Dafa
http://www.buddhismaustralia.org/cults.htm claims distorted Buddhism. However, they only claim to be 'inspired by Buddhism'.
Please be aware of the truely vicious attitude of the Chinese Govt. against this group, so much of the info available may be distorted beyond recognition. There are reports that the Chinese Govt. have tortured and murdered members of this group for no other reason then being a member.
Finally, there are some groups or teachers I would like to have more info from, positive or negative, so please contact me if you have serious information on the following:
Teacher
Organization
Comments
Lama Karma Tsundulp Lodro
(Jeffery Alvin Olson)
What is the origin of his Lama title, how does someone collect 50,000 hours of formal meditation besides his studies like 'received specialised Vajrayana Tantric training as a Sahaja-Tantra Lama in the Kargyu and Sakya schools of Tibetan Buddhism' and from whom did he receive these teachings. According to his website 'Lama Lodro is also a photographer, videographer, artist, certified journeyman carpenter, cabinet-maker, amateur chef, movie set constructor, textile designer, hobby mechanic, and grass-roots naturalist. ' One life appears too short for all of this? He gives empowerments of sage-green Tara - unknown to tachers I have asked.
Namnang Mingjo Dorje Rinpoche
'Manjushri Lineage' groups in Santa Cruz, Los Gatos, Berkeley and Palo Alto (California, USA), and a group in Hayagriva Dharma Center in Hilo, Hawaii.
The Chinese teacher is supposedly a holder of the Nagavara Raja Lineage (Manjushri) - which is completely unknown to me and people I asked, as well as his main teacher Hui-ling Rinpoche. Mainly questions are raised on how the Hawaii center is run by senior students.
Lama Padma Karma
Center for Dzogchen studies
Described to me as 'bad news' by a well respected American scholar. Received one lengthy complaint but it lacked any clear allegations.
Kelsang Chitta Karuna, aka Ven. Thich Nu Tam Phuc
Apparently very active in fundraising for ...herself?

Just for fun: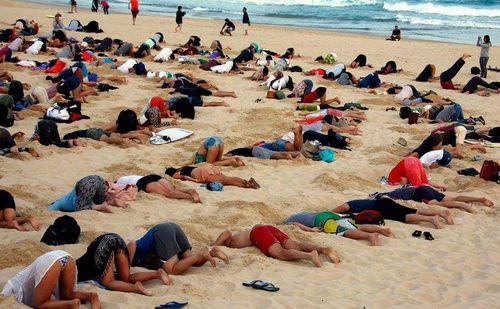 Last updated: October 6, 2017