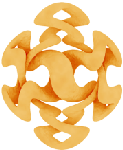 Glossary by Numbers
Notes:
This glossary was compiled from glossaries found in different English books on Tibetan Buddhist philosophy and edited by the webmaster.
Definitions and synonyms may differ in the various Buddhist traditions.
* : unpreferred term or term with incorrect connotation
(Skt): Sanskrit
A very extensive web glossary: however, material is often not properly referenced and can be confusing as information from many different traditions have been thrown together.
2 BUDDHA BODIES: DHARMAKAYA and RUPAKAYA (see also 3 and 4 BUDDHA BODIES)
2 COLLECTIONS: Collections of VIRTUE and WISDOM.
2 EXTREMES: Views of eternalism and nihilism.
2 STAGES OF TANTRA: GENERATION STAGE AND COMPLETION STAGE
2 TRUTHS: CONVENTIONAL TRUTH and ULTIMATE TRUTH.
3 BUDDHA BODIES: DHARMAKAYA, SAMBHOGAKAYA and NIRMANAKAYA.
3 BASKETS: See: TRIPITAKA.
3 DELUSIONS/POISONS/NEGATIVITIES: IGNORANCE, aversion/anger, ATTACHMENT/desire.
3 DHARMA SEALS: Impermanence, non-self, nirvana
3 DOORS: Body, speech and MIND.
3-FOLD MORALITY: Keeping one's vows, collecting VIRTUE and helping SENTIENT BEINGS.
3 HIGHER TRAININGS: Training in ethics, meditation and discriminating awareness
3 JEWELS/GEMS: The three objects of REFUGE: BUDDHA, DHARMA and SANGHA. At outer level: SHAKYAMUNI BUDDHA, his teachings and community of ordained persons. At inner level: BUDDHA NATURE, the all-pervading truth and ARYAS.
3 KAYAS: see 3 BUDDHA BODIES
3 MARKS OF EXISTENCE: Suffering, impermanence and no-self.
3 PRINCIPLE ASPECTS OF THE PATH: RENUNCIATION, BODHICITTA and WISDOM REALISING EMPTINESS from a text by Lama TZONGKHAPA.
3 REALMS: DESIRE REALM, FORM REALM and FORMLESS REALM.
3 SCOPES: Levels of motivation of a practitioner: Low/initial/small scope: achievement of good REBIRTH, Middle/intermediate scope: achievement of LIBERATION, and Highest/great scope: achievement of Buddhahood for the sake of all SENTIENT BEINGS.
3 TIMES: Past, present and future.
3 TRAININGS: Training in morality/discipline, concentration and WISDOM/discrimination (the essential trainings of the SUTRAYANA).
3 TYPES OF ACTIONS: actions of the mind, the speech and the body
3 TYPES OF SUFFERING: Suffering of suffering (pain, distress), suffering of change and all-pervasive suffering (potential to suffer).
3 TYPES OF VOWS: PRATIMOKSHA, BODHISATTVA and TANTRIC vows
3 UNIVERSAL LAWS: All things are impermanent (anicca). All life is subject to suffering or dissatisfaction (dukkha). There is no permanently abiding self (anatta)
3 YANAS or PATHS or VEHICLES: HINAYANA, MAHAYANA, VAJRAYANA
4 ACTIVITIES: (in tantric practice) pacifying, increasing/developing, controlling and subjugating/terrifying.
4 BUDDHA BODIES: SVABHAVIKAKAYA, JÑANA-DHARMAKAYA, SAMBHOGAKAYA and NIRMANAKAYA.
4 CONTINENTS: East, Lüpagpo, Noble-body-land; south, Dzambuling, Jambu-fruit-land (our human world); west, Balangchö, Cattle Enjoyments; north, Dramiñän, Unpleasant Voice. These continents appear in the MANDALA OFFERING, and are part of the symbolic representation of the entire universe.
4 DHARMAS OF GAMPOPA: a summary of the path of awakening: The mind turns towards Dharma. Dharma becomes the path. The path dispels confusion. Confusion arises as wisdom
4 DIGNITIES: mythical animals which represent various aspects of the Bodhisattva attitude: dragon for power, tiger for confidence, snowlion for fearlessness, garuda for wisdom.
4 FOUNDATIONS OF MINDFULNESS: Mindfulness of body, feeling, mind and phenomena.
4 GUARDIAN KINGS: the protectors in the form of Kings of the four cardinal directions and are almost always found at the entrance to monasteries and temples in China and Tibet. Dhritarashtra, of the East, Virudhaka of the South, Virupaksha of the West, Vaishravana of the North
4 GREAT ARHATS: Shariputra, known for his understanding of the Abidharma teachings; Maudgalyayana, known for his psychic powers; Mahakashyapa, the great ascetic; and Ananda, the personal attendant of the Buddha who recalled every word the Buddha spoke.
4 GREAT VOWS: the way that the Bodhisattva Vow is usually framed in the Zen tradition. They are: 1. Sentient beings are numberless, I vow to save them. 2. Desires are inexhaustible, I vow to put an end to them. 3. The Dharmas are boundless, I vow to master them. 4. The Buddha Way is unsurpassable, I vow to attain it.
4 HALLMARKS OF CORRECT VIEW: Principles that constitute the basic insights of the Buddhist path to enlightenment: 1. all conditioned existence is impermanent, 2. all deluded experiences are suffering, 3. all phenomena are EMPTY and lack self-identity, 4. NIRVANA/liberation is true peace.
4 IMMEASURABLES: Immeasurable LOVE / loving kindness, COMPASSION, EQUANIMITY, joy.
4 MAGICAL POWERS: (Siddhis Skt.) 1) Flying, 2) Becoming invisible, 3) Everlasting youth, 4) Powers of transmutations
4 MARAS: Devaputra (actual SENTIENT BEING called Ishvara), death (YAMA), DEFILEMENTS, contaminated AGGREGATES.
4 MEANS OF ATTRACTING (students): being generous, speaking kindly, giving appropriate teachings, being consistent in word and deed.
4 NOBLE DISCIPLINES: Avoiding to respond to (1) anger with anger, (2) physical harm with physical harm, (3) criticism with criticism, (4) verbal arguing with verbal arguing These disciplines are said to distinguish the real practitioners, as they control the causes of anger and lack of patience. (This is part of the secondary Bodhisattva vows.)
4 NOBLE TRUTHS: Truth of: SUFFERING, the cause of SUFFERING, the cessation of SUFFERING, the 8-FOLD NOBLE PATH.
4 OPPONENT POWERS (for purification): taking REFUGE & generating BODHICITTA, regret / repentance, actual positive practice (mantras, prostrations etc.), promise not to repeat negativities.
4 POINT MIND TRAINING (to generate Bodhicitta): cultivating four realisations: 1. Equanimity, 2. Faults of self-cherishing. 3. Good qualities of cherishing others. 4. Exchanging self & others.
4 PRINCIPLES OF REALITY: 1. Impermanence, 2. SUFFERING, 3. Selflessness/no-self, 4. Impurity.
4 PURITIES (in Tantric practice): Place (environment is seen as the DEITY'S MANDALA), Body (ordinary body is imagined to be the DEITY'S body), Enjoyments (sense enjoyments are seen as offerings to the DEITY), Action (all ones' actions are regarded as the DEITY'S actions).
4 REMINDERS (Sakya tradition): to watch out for; attachment to this life; selfishness (can't practice Bodhichitta); attachment to ego (no Shunyata experience); attachment to Samsara (no escaping)
4 RELIANCES: (taught by the Buddha shortly beore passing away) 1. Rely on the message, not on the personality of the teacher. 2. Rely on the meaning, not just the words. 3. Rely on the real meaning, not just the provisional meaning. 4. Rely on your wisdom and insight, not just on your ordinary, judgmental mind.
4 SACRED MOUNTAINS: in China: 1. Pu Tuo Shan, 2.Wu Tai Shan , 3. Emei Shan, 4. Jiu Hua Shan
4 SEALS: 1. All produced phenomena are impermanent. 2. All contaminated products are in the nature of SUFFERING. 3. All phenomena are EMPTINESS. 4., NIRVANA is peace.
4 TANTRIC CLASSES: Kriya-tantra (action-tantra), Charya-tantra (performance-tantra), Yoga-tantra, Annutarayoga-tantra (highest yoga tantra).
4 TENETS: 4 philosophical schools, differing in their view of EMPTINESS: 1.Vaibhashika 2. Sautrantika 3. Cittamatra 4. Madhyamika. 1 & 2 are HINAYANA schools, 3 & 4 are MAHAYANA-schools
4 YARDSTICKS: When practicing correctly, one should feel: 1. happiness, 2. COMPASSION, 3. LOVE, and 4. joyous effort
5 AGGREGATES: Form (body), feeling, recognition (discrimination, distinguishing awareness), volition (compositional factors), primary consciousness (5 sense-consciousnesses and mental consciousness).
5 BUDDHA FAMILIES: see 5 DHYANI BUDDHAS
5 CHAKRAS: In Buddhism usually the energy centers at the brow, the crown of the head, the throat, the heart and four finger widths under the navel.
5 CLAIRVOYANCES: 1) Divine Hearing, 2) Knowing other's thoughts, 3) Remembering past lives, 4) Knowing death and rebirth of sentient beings 5) Knowledge of the exhaustion of the contaminations (Arhats and Buddhas only)
5 DEGENERATIONS: Degeneration of: lifetime, era, beings, views, defilements.
5 DELUSIONS/POISONS: ATTACHMENT, ANGER, IGNORANCE, jealousy and doubt. (Sometimes others are counted, the first 3 however are always present)
5 DHYANI BUDDHAS: AMITABHA, AKSHOBHYA, RATNASAMBHAVA, VAIROCHANA, AMOGHASIDDHI.
5-FOLD PATH OF MAHAMUDRA: entire practice to Buddhahood based on the MAHAMUDRA practice of the KAGYU tradition of Tibet. The 5 paths are: 1. Meditation on BODHICITTA, 2. DEITY YOGA, 3. GURU YOGA, 4. MAHAMUDRA practice, 5. dedication of MERIT.
5 HEINOUS CRIMES: Killing one's father, mother or an ARHAT; attempt to wound (draw blood from) a BUDDHA, causing division amongst the SANGHA.
5 HINDRANCES: Hindrances to meditation were taught by the Buddha in the Satipatthana Sutta. They are: Desire (especially sense desires), Ill-will, Sloth and torpor, Distraction and worry, Doubt or wavering
5 KLESHAS: "Klesha" is usually translated as "negative emotion" or "mental affliction". Anger (or "hatred" or "aggression"); Craving ("attachment", "lust" or "addiction"); Ignorance (or "indifference"); Jealousy; Pride (or "arrogance")
5 PATHS: Paths of: merit, preparation, insight, meditation and attainment. The definitions of these paths differs in the HINAYANA and MAHAYANA.
5 PRECEPTS: the main ethical principles for Buddhist laypeople: To refrain from taking life, taking what is not given, from sexual misconduct, from incorrect speech (i.e., lying, gossiping, uncourteous, divisive, etc.), from intoxicants leading to heedlessness
5 SCIENCES: grammar, logic, medicine, arts & crafts, religious philosophy.
5 WISDOMS (of a Buddha): gnosis or dharmadhatu, mirror-like, equality, discrimination and all-accomplishing; these are related to the 5 DHYANI BUDDHAS.
6 CHAKRAS: Usually: browpoint (third eye), crown, throat, heart, navel, genitals. (Sometimes browpoint & crown are considered as one CHAKRA).
6 HELPFUL ATTITUDES: The attitudes that: you are like a patient; the Dharma is medicine; your Spiritual guide (Guru) is like a skilled Doctor and the Sangha are like nurses; diligent practice (studying , meditating & integrating ) is like the cure; your Guru is as holy as the Buddhas; the Dharma should remain a long time
6 PERFECTIONS or VIRTUES: (Paramitas in Skt.) Giving, ethics, patience, effort, concentration and WISDOM.
6 PREPARATORY PRACTICES: (Before meditation); cleaning up and setting up the altar; make offerings on the altar; sit comfortably, check the state of mind, taking REFUGE & generating BODHICITTA; visualise the merit field; 7-LIMBED PRAYER & MANDALA OFFERING; request the GURU for inspiration.
6 REALMS: HELL, PRETA, animal, human, ASURA and GOD REALM
6 SENSES: sight, hearing, touch, taste, smell, mental (apperception)
6-SESSION GURU YOGA: Set of daily tantric meditations intended to keep the daily tantric commitments in the Tibetan GELUG tradition
6 YOGAS OF NAROPA: Tantric meditation system, comprising the heart of the COMPLETION STAGE practice in the KAGYU school of Tibetan Buddhism
6 YOGAS OF NIGUMA: Meditation system similar to the 6 YOGAS OF NAROPA
7 LIMBED PRAYER: Prostration, offering, confession, rejoicing, requesting the Buddhas to remain and teach DHARMA, dedication.
7 POINTS VAIROCHANA POSTURE: legs in VAJRA position; hands in MEDITATION MUDRA; back straight; eyelids half open, look to ground in front; tongue against upper pallet; shoulders straight; MIND relaxed
7 POINT MIND TRAINING (to generate Bodhicitta): 1. Equanimity, 2. Seeing all sentient as having been my mother. 3. Remembering the kindness of your mother. 4. Wanting to repay her and all previous mothers' kindness. 5. Generate great LOVE for all mother sentient beings. 6. Generate great COMPASSION FOR all mother sentient beings. 7. Generating the wish to become a Buddha to help them. Method developed by ATISHA.
7 PRECIOUS OBJECTS or JEWELS OF ROYAL POWER: Possessions of a Universal Monarch (symbolising the 7 ENLIGHTENMENT factors): the Precious - Wheel (mindfulness), Elephant (WISDOM), Horse (Energy, LUNG), Jewel (Joy), Queen (tranquility), Minister (concentration) and General (equanimity).
7 WISDOMS: 1. Great Wisdom 2. Clean Wisdom 3. Quick Wisdom 4. Profound Wisdom 5. Wisdom of deliberation and speech 6. Wisdom of debate 7. Wisdom of composition and writing.
8 AUSPICIOUS SYMBOLS/LUCKY SIGNS: umbrella, fish, treasure vase, lotus, conch, (long-life)-knot, banner of victory, Dharma wheel
8 BODHISATTVAS: (Close entourage of SHAKYAMUNI BUDDHA) MANJUSHRI, VAJRAPANI, AVALOKITESHVARA, Kshitigarbha, Sarvanivaranaviskambini, Akashagarbha, MAITREYA, Samantabhadra.
8 CHARIOTS: refers to the eight major practice lineages of Tibetan learning and attainment: 1. The main doctrinal lineage of Kama, the Ancient Translation School known as NYINGMAPA, 2. Atisha's lineage, the Old Kadampa School, and the GELUGPA, 3. The lineage of the glorious SAKYAPA 4. The Four Major Schools and Eight Minor Schools of the lineage of the Marpa KAGYU Tradition, 5. The Shangpa Kagyu 6. Phadampa Sangye's and Machik Lapdron's lineage 7. Vajra Yoga Instruction Lineage 8. The Great Yogi Orgyenpa Rinchenpal's Lineage
8 FEARS: fear of lions, wild elephants, fire, snakes, floods, imprisonment, thieves and cannibals.
8-FOLD NOBLE PATH: Correct: understanding, view, speech, action, livelihood, effort, mindfulness, concentration.
8 LEISURES AND 10 ENDOWMENTS: 8 Leisures are freedom from: rebirth as hell-being, preta, animal, demigod or god, incomplete organs, 5 HEINOUS CRIMES, no views opposite to 3 JEWELS. 10 Endowments: human, organs intact, not having performed the 5 HEINOUS CRIMES, no views opposite 3 JEWELS, not crazy, living in land with DHARMA, not living in a barbarian country, time when DHARMA has appeared, DHARMA teachers/centers/practitioners are around, people appreciate and help practitioners.
8 LUCKY ARTICLES or BRINGERS OF GOOD FORTUNE: offerings made to support the practitioner's efforts at reaching enlightenment: 1. Mirror 2. Curd, 3. Durva Grass, 4. Wood Apple or Bilva Fruit, 5. Right-coiled Conch-shell, 6. Vermilion/Cinnabar, 7. White Mustard Seeds, 8. Precious Medicine
8 LUCKY SIGNS: see 8 AUSPICIOUS SYMBOLS
8 MAHAYANA PRECEPTS: Vows for not: killing, stealing, sexual activity, lying, intoxicants, more than 1 meal in 24 hrs., sitting on high, expensive seats or beds, wearing ornaments & dancing & playing music with ATTACHMENT. These vows can be taken for various time spans, usually for 24 hours.
8 OFFERINGS: Traditional set of offerings: 1. water to drink or wash, 2. water to wash the feet, 3. flowers, 4. incense, 5. light, 6. perfume, 7. food, 8. music
8 VERSES OF THOUGHT TRANSFORMATION: Short essential text of the Tibetan Kadampa Master Langri Thangpa.
8 WORLDLY DHARMAS: Desire for: fame, worldly pleasure, material gain and praise. Feeling unhappy when: loosing fame, worldly pleasure, material gain and when hearing harsh or unpleasant criticism towards ourselves.
9-ROUND BREATHING: Meditation technique using 9 in- and exhalations and visualisations to calm and clear the mind
10 BHUMIS (STAGES): stages on the path to Buddhahood: Joyful; Stainless; Illuminating; Radiant; Difficult to Conquer; Becoming Clearly Obvious; Far Going; Unshakable; Having Good Discrimination; Cloud of Dharma (Buddhahood)
10 NON-VIRTUES: 3 of the body: killing, stealing, sexual misconduct; 4 of speech: lying, slander, abusive speech, gossip; 3 of mind: covetousness, ill-will, wrong view.
10 PERFECTIONS: 6 PERFECTIONS with additionally: method, prayer, power, exalted wisdom.
11-ROUND CONTEMPLATION: A synthesis of the two main systems for generating BODHICITTA; the 7 POINT MIND TRINING by ATISHA and Shantideva's method called 'Equality and exchange of self with others'. The meditation steps are: 1. cultivating EQUANIMITY, 2. recognising all beings as intimately connected with oneself, 3. recollecting their kindness, 4. repaying their kindness, 5. special equanimity on the basis of empathy with others, 6. the shortcomings of self-cherishing, 7. benefits of cherishing others, 8. meditation on 'giving' - all of one's possessions and merit to others, 9. meditation on 'taking' all others' suffering, 10. Taking the responsibility to help others, 11. Realisation of BODHICITTA.
11 SIGNS OF A SUBLIME PERSON: text by Tibetan Master Gampopa.
11 WAYS OF HELPING SENTIENT BEINGS: Helping those who are SUFFERING; are ignorant of KARMA; have previously helped you; are in danger; full of grief; poor; homeless; already on the true Path; or on a wrong path; helping skilfully and helping by using any SIDDHIS you possess.
12 LINKS OF (INTER)DEPENDENT ORIGINATION or CAUSATION: ignorance, compositional factors causing misperception, consciousness, name & form, the 6 SENSES, contact, feeling, craving, grasping, becoming, (re-)birth, ageing & death. For an extensive explanation, see this page on Buddhanet.
12 DEEDS OF THE BUDDHA:
His descent from Tushita into the womb of Queen Mayadevi in the form of a white elephant.
His birth in Lumbini
His prowess as a young lion among men when he subdued the pride of others by his miraculous power in contest.
His taking of a wife and living the life of a prince in accord with worldly custom.
The great renunciation and his self-ordination at the completely pure stupa.
His remaining by the banks of the Nairanjana river performing six years of austerity practices.
His achievement of enlightenment at the vajra seat of Bodhgaya.
His turning the three wheels of Dharma.
His defeating the six panditas and Devadatta.
His making the Dharma worthy of offerings from men and devas by the performance of miracles.
His inciting his students to effort by the destruction(perishing)of his vajra body.
The miracle of relics: after his death his miraculous relics were divided into eight for the benefit of his students and future generations.
- 14 -
14 MEANINGLESS THINGS: text by Tibetan Master Gampopa
16 EMPTINESSES: Explanation of EMPTINESS on the basis of categorising 16 types of phenomena
- 32 -
32 Marks and 80 Signs of a Buddha: see this website for a detailed list. And this site for some further elaborations
35 BUDDHAS OF CONFESSION: 35 BUDDHAS associated with a specific confession/purification practice, usually combining recitation and prostrations.
37 FACTORS OF BUDDHAHOOD: Sequential aspects of the path to enlightenment, although found in the Mahayana traditions, most commonly presented in the Theravada schools
37 PRACTICES OF BODHISATTVAS: Set of practices which embrace all aspects of the BODHISATTVA's path to enlightenment. Based on a text by Tibetan Ngulchu Thogme Zangpo
50 VERSES OF GURU DEVOTION: Important text by Ashvagosha which describes the proper attitude towards one's tantric Master.
- 80 -
80 Signs and 32 Marks of a Buddha: (I saved this page with a detailed description as it is not available on the web anymore).
See also "A Buddhist Book of Numbers" (I saved this page as it is not available on the web anymore.)
Last updated: December 20, 2016