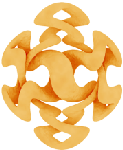 Quotations on:
Wisdom, Insight
Bodhidharma
If, as in a dream, you see a light brighter than the sun, your remaining attachments will suddenly come to an end and the nature of reality will be revealed. Such an occurrence serves as the basis for enlightenment. But this is something only you know.
You can't explain it to others.

Or if, while you're walking, standing, sitting, or lying in a quiet grove, you see a light, regardless of whether it's bright or dim, don't tell others and don't focus on it.
It's the light of your own nature.

Of if, while you're walking, standing, sitting, or lying in the stillness and darkness of night, everything appears as though in daylight, don't be startled.
It's your own mind about to reveal itself.

Or if, while you're dreaming at night, you see the moon and stars in all their clarity, it means the workings of your mind are about to end.
But don't tell others.
... the fools of this world prefer to look for sages far away. They don't believe that the wisdom of their own mind is the sage... the sutras say, "Mind is the teaching." But people of no understanding don't believe in their own mind or that by understanding this teaching they can become a sage. They prefer to look for distant knowledge and long for things in space, buddha-images, light, incense, and colors. They fall prey to falsehood and lose their minds to insanity.
Sometime, somewhere you need to take something to be the truth. But if you cling to it too strongly, then even when the truth comes in person and knocks on your door, you will not open it.
The Buddha
The fool who knows that he is a fool is for that very reason a wise man;
the fool who thinks that he is wise is called a fool indeed.
Dhammapada v. 63
Thus shall ye think of all this fleeting world:
A star at dawn, a bubble in a stream;
A flash of lightening in a summer cloud,
A flickering lamp, a phantom, and a dream.
Ajahn Chah
So resolve yourselves. It's not just by sitting with your eyes closed that you develop wisdom. Eyes, ears, nose, tongue, body and mind are constantly with us, so be constantly alert. Study constantly. Seeing trees or animals can all be occasions for study. Bring it all inwards. See clearly within your own heart. If some sensation makes impact on the heart, witness it clearly for yourself, don't simply disregard it.
Whenever we feel that we are definitely right, so much so that we refuse to open up to anything or anybody else, right there we are wrong. It becomes wrong view. When suffering arises, where does it arise from? The cause is wrong view, the fruit of that being suffering. If it was right view it wouldn't cause suffering.
Wisdom by itself is like an empty gold vessel, it needs to be filled with compassion. Wisdom and compassion are the two sides of the same coin, one representing personal and the other transpersonal consciousness and both equally indispensable for the attainment of enlightenment.
Madmilla Moacanin: 'Jung's Psychology & Tibetan Buddhism', page 47
The key to understanding the Mahayana and Vajrayana views lies in Nagarjuna's reasonings. This is because the reason the aggregates and suffering can be described as being pure by nature is that they are empty by nature—they are unborn. They never actually come into existence. Something that never really comes into existence cannot possibly be impure, for what is there to be impure in the first place? It is like getting covered with filth in a dream—no matter how dirty you might seem to be, since not a single particle of the filth is real, in fact there is no impurity at all. Since there is no impurity, there cannot actually be any purity either, just as when you take a bath in the dream after having gotten so filthy, your cleanliness after the bath is just as lacking in reality as the dirtiness that preceded it. Therefore, the true nature of the dream transcends both purity and impurity, and this is given the name "original purity." We have to understand that what original purity refers to is the freedom from all fabrications, the emptiness in which we can gain certainty by using Nagarjuna's reasonings.
From: The Sun of Wisdom: Teachings on the Noble Nagarjuna's Fundamental Wisdom of the Middle Way by Khenpo Tsultrim Gyamtso
We cannot get rid of suffering by saying, "I will not suffer." We cannot eliminate attachment by saying, "I will not be attached to anything," nor eliminate aggression by saying, "I will never become angry." Yet, we do want to get rid of suffering and the disturbing emotions that are the immediate cause of suffering.
The Buddha taught that to eliminate these states, which are really the results of the primary confusion of our belief in a personal self, we must get rid of the fundamental cause.
But we cannot simply say, "I will not believe in the personal self." The only way to eliminate suffering is to actually recognize the experience of a self as a misconception, which we do by proving directly to ourselves that there is no such personal self. We must actually realise this. Once we do, then automatically the misconception of a self and our fixation on that "self" will disappear.
Only by directly experiencing selflessness can we end the process of confused projection. This is why the Buddha emphasized meditation on selflessness or egolessness (emptiness).
However, to meditate on egolessness, we must undertake a process that begins with a conceptual understanding of egolessness; then, based on that understanding, there can be meditation, and finally realization.
Khenchen Thrangu Rinpoche, from Pointing Out the Dharmakaya
The fundamental delusion of humanity is to suppose that I am here and you are out there.
Yasutani Roshi
Last updated: December 29, 2016